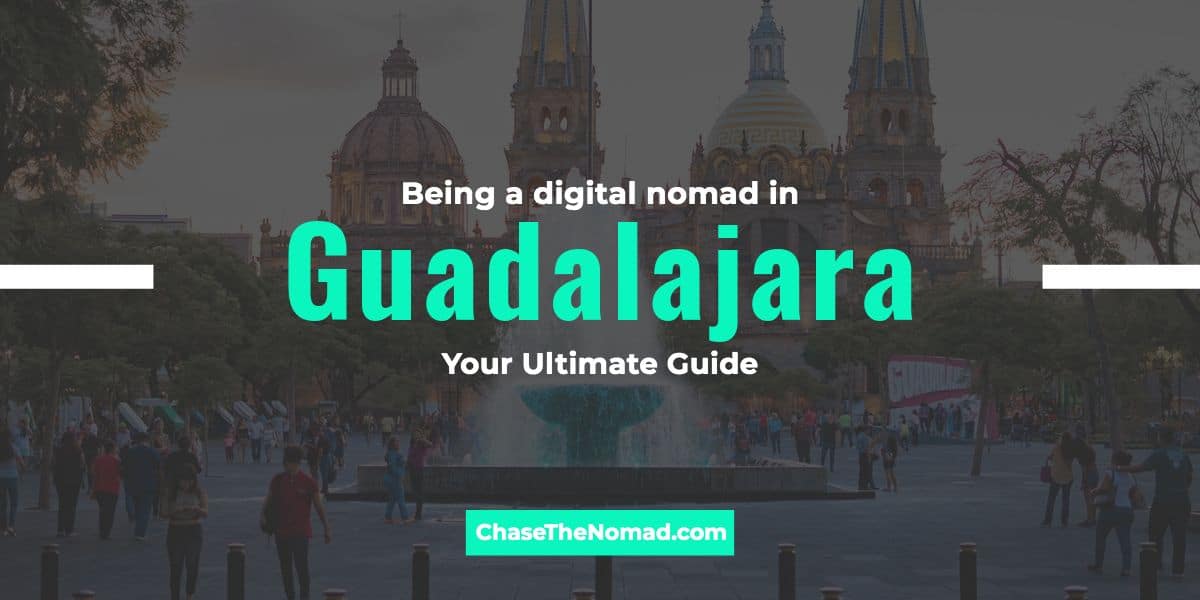 Guadalajara Digital Nomad: What You Need To Know
Do you have the travel bug, but you don't have the time or resources to travel halfway across the world? Lucky for you, Guadalajara Mexico is a hop and a skip away from the United States (with most airlines now offering a direct flight). Guadalajara is the second-largest city in Mexico, and it has plenty to offer in terms of nightlife, cost of living, coworking spaces, cafes, coffee shops, restaurants, and nearby destinations to explore.
Life as a Digital Nomad
Guadalajara is off of the beaten path for most traditional tourists, but it has recently become a hotspot destination for remote workers from around the world. In Latin America, Guadalajara is known for its banking, technology, and vibrant, multicultural scene. Between the tequila and the cheap, delicious food, there are plenty of opportunities to find a reliable coworking space with high-speed internet as well as connecting with a meetup group to expand one's social network. Guadalajara provides exposure to the deep roots of Mexican culture, and the locals are friendly and pleased to coexist with nomads from around the world.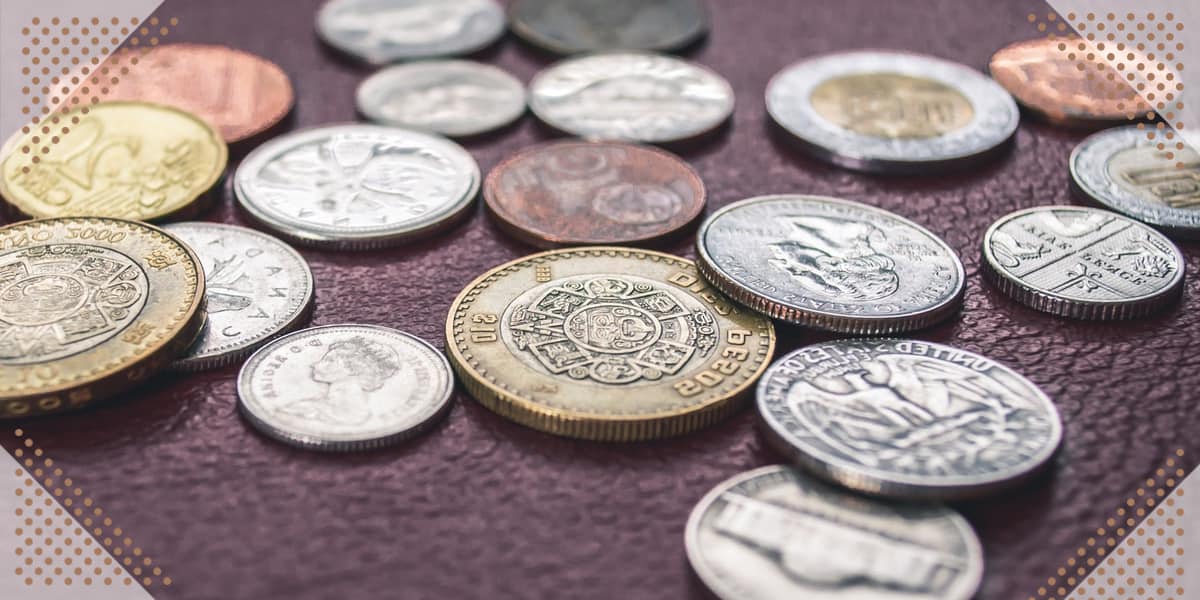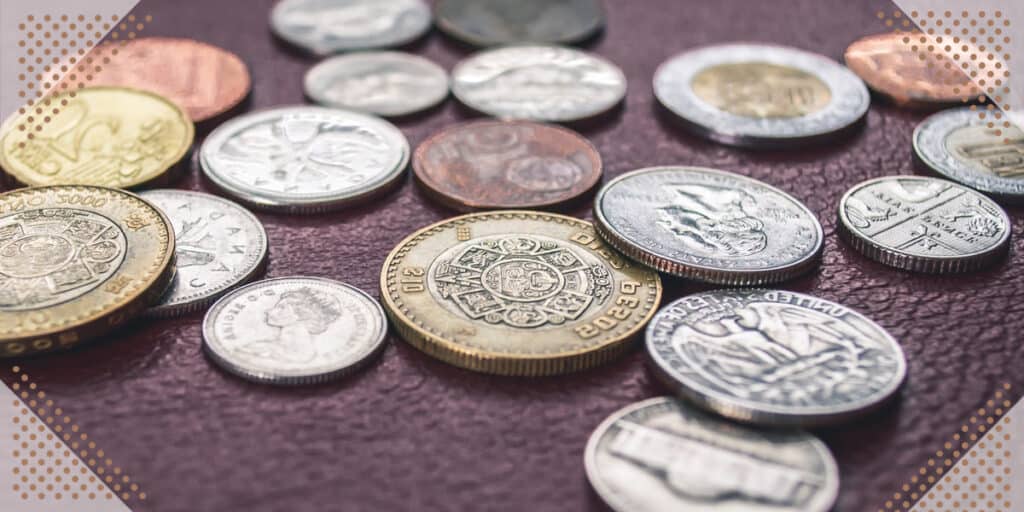 Cost of Living for Digital Nomads
One-bedroom Apartment: $400-$700 USD
Housing costs depend on several factors. A lot of it depends on the following: the neighborhood, if you prefer to live alone or with roommates, and your accustomed standard of living. If you prefer a one-bedroom studio in a decent neighborhood, you can expect to pay around $400-$700 USD per month. If you do not mind having roommates, you can find a nice accommodation for as low as $200 per month in a good neighborhood. Airbnb is always a good option when first arriving in a new city and then networking with established expats or locals to find a good room or apartment for rent.
Restaurants: $4-$12
The food scene in Guadalajara is absolutely amazing. You can find almost any cuisine from around the globe. The quality of the Asian and Indian restaurants are lacking a bit, but the local Mexican, Italian, Vegan, American, French, Seafood, and dessert shops are way above the standard for most Latin American cities. You can easily find street food and fill up for lunch as cheap as $2 for a lonche (Mexican sandwich), or you can have a 5-star award-winning steak for roughly half the price of what you'd pay in the United States. You can find most digital nomads in the local cafes scattered around the city with their laptops out and taking advantage of the free wifi.
| | |
| --- | --- |
| 💵 Cost | 😙 Affordable: €913 / mo |
| 💰 Income level* | Very Low: $704 / mo |
| ❤️ Liked by members | 👍4 likes vs. 👎0 dislikes |
| 💸 100 MXN in USD | USD 4.10 |
| 🏧 Suggested ATM take out: | MXN 10,000 = USD 410 |
| 💸 Tipping | No |
| 💳 Cashless | Most places |
| 💵 Cost of living for nomad | €913 / month |
| 💵 Cost of living for expat | €497 / month |
| 💵 Cost of living for family | €1,011 / month |
| 💵 Cost of living for local | €289 / month |
| 🏠 1br studio rent in center | €168 / month |
| 🏢 Coworking | €181 / month |
| 🏨 Hotel (median price) | €16 / night |
| 🏠 Airbnb (1,001 listings) | €592 / month |
| 🏠 Airbnb | €19 / night |
| 🍛 Dinner | €3 |
| 🥤 Coca-Cola (0.3L) | €1 |
| 🍺 Beer (0.5L) | €1 |
| ☕️ Coffee | €1 |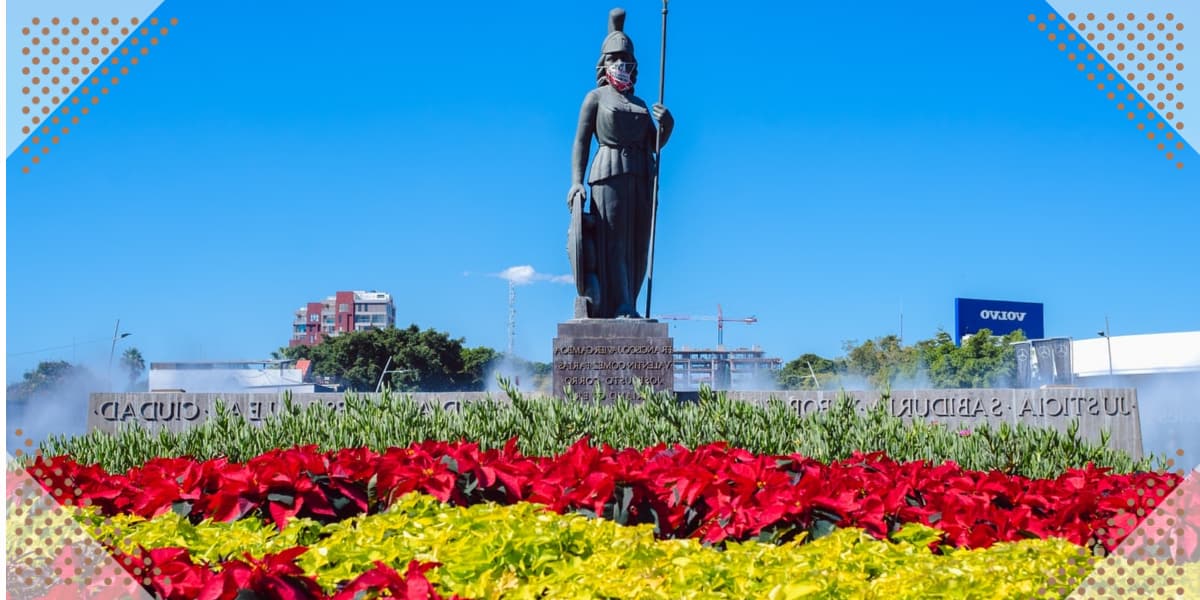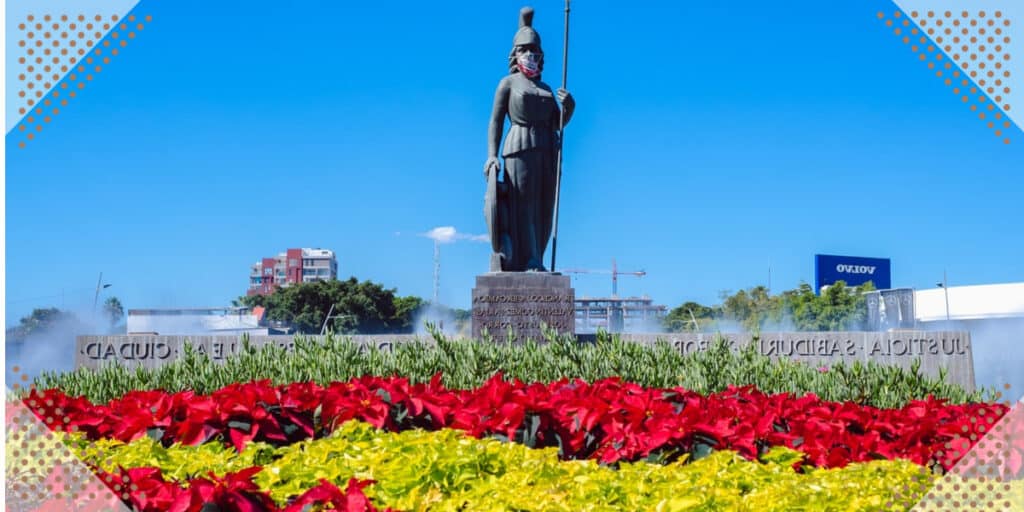 Transportation and getting around
Uber or Didi : $3-$5 for a 15-minute ride
Guadalajara has a large international airport that is easy to navigate. Once landed, you can use Uber or Didi (a cheaper but just as reliable version of Uber) to get to your hotel, Airbnb, local bar, or final destination. Once settled in, the city buses are fairly easy to navigate if your Spanish is decent and you're up for an adventure. Ubers are very affordable and significantly cheap here – around $3 for a 15-minute trip.
Bike Sharing:
Guadalajara has an extremely efficient bike service called MiBici which has bike stations scattered throughout the city in which a user can pick up and drop off a bike as needed. Subscriptions can be purchased daily ($5), weekly ($16), or annually ($21). Annually is definitely going to be the best deal if you plan on staying in Guadalajara for one month or longer. The city is very bikable with designated bike lanes on most of the major streets. If you plan to stay long-term, buying a bike may be the most affordable option since you can sell it when you're ready to leave. Bike maintenance is very affordable here too. Nonetheless, Guadalajara is also an extremely walkable city especially if you decide to stay in one of the neighborhoods listed below.
Best areas to live:
Chapalita
Providencia
Expiatorio
Libertad
Avenida Chapultapec
Safety
A very common question about Guadalajara is how safe is it? The answer is very safe if you have some basic street smarts. Don't walk around alone at night. Don't pull your cell phone out on the street. Don't wear fancy clothes or jewelry. Don't carry more cash than you can afford to lose. To the more experienced digital nomads, Guadalajara may seem like one of the safest cities that they have visited. Yes, muggings and robberies do happen, but with the proper precautions, there should be nothing to worry about. If you follow the guidelines above, you should have no problem living or traveling through this city. A few months ago, I spent $5 on a canister of pepper spray to carry as an extra precaution, but overall, the safety here is not any bigger of an issue than any other large city in the United States or any other country.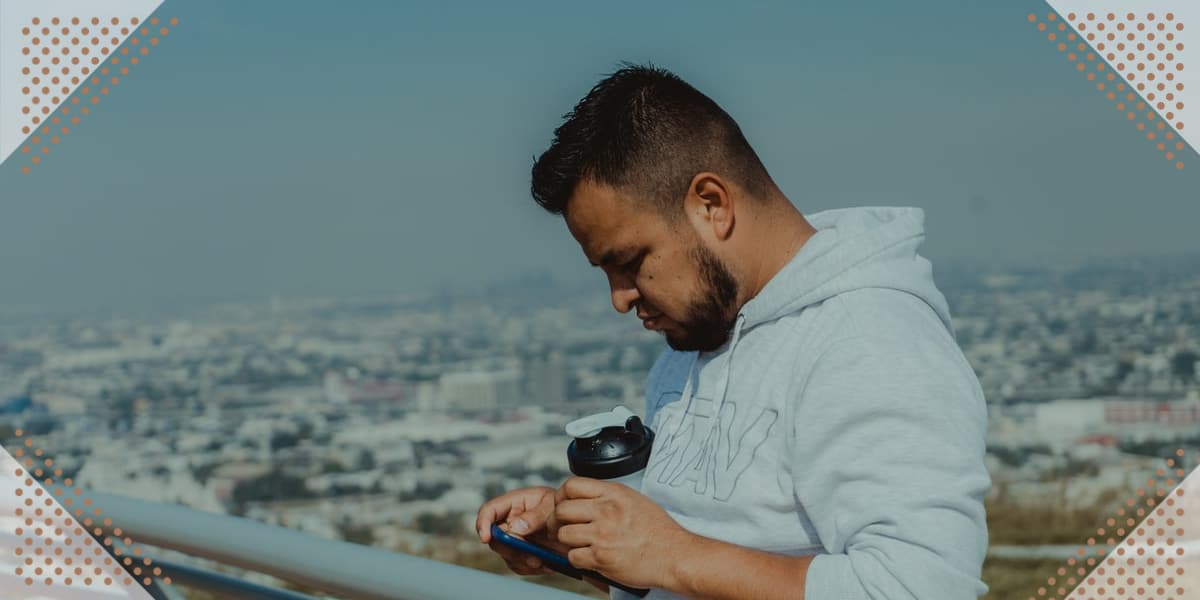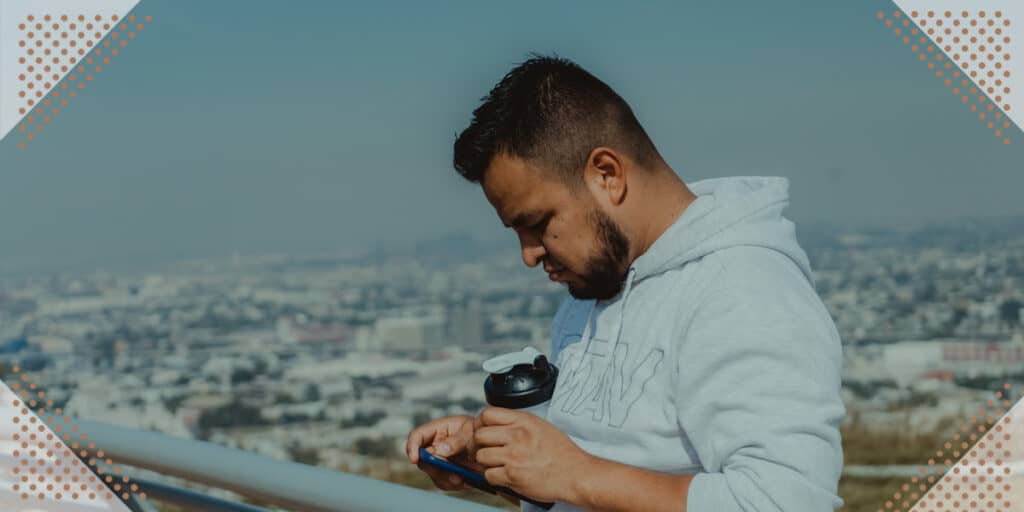 Internet + Sim Card: Digital Nomad Essentials
Internet: 15 mbps average
Internet speed is essential for remote work. It will be primarily dependent upon where you live or what coffee shop you are sponging wifi off of. My house in Guadalajara averages about 33 mbps, and we have the best internet on the street. All coworking spaces will have sufficient wifi speeds for video calls and downloading large files. In general, Guadalajara does not have any issues with finding high-speed internet. It is the largest city in the state and hosts many large tech and banking corporations.
Sim: $10 + $10 for 3gb/month
You can buy a Telmex sim card as soon as you land at the Guadalajara airport or at most local corner stores. A sim card is around $200 pesos ($10 USD), and a 3gb monthly package is around $200 pesos ($10 USD) as well. Using your phone as a hotspot is feasible if you don't have any other options.
| | |
| --- | --- |
| 📡 Internet | 🙂 Good: 10Mbps (avg) |
| 📶 Free WiFi in city | Great |
| 📱 Best wireless carrier | Telcel |
| 💻 Online electronics shop | Linio |
Coworking Spaces:
Epic Nest
Metta Working
WeWork
Nevermind
Colabora Coworking Guadalajara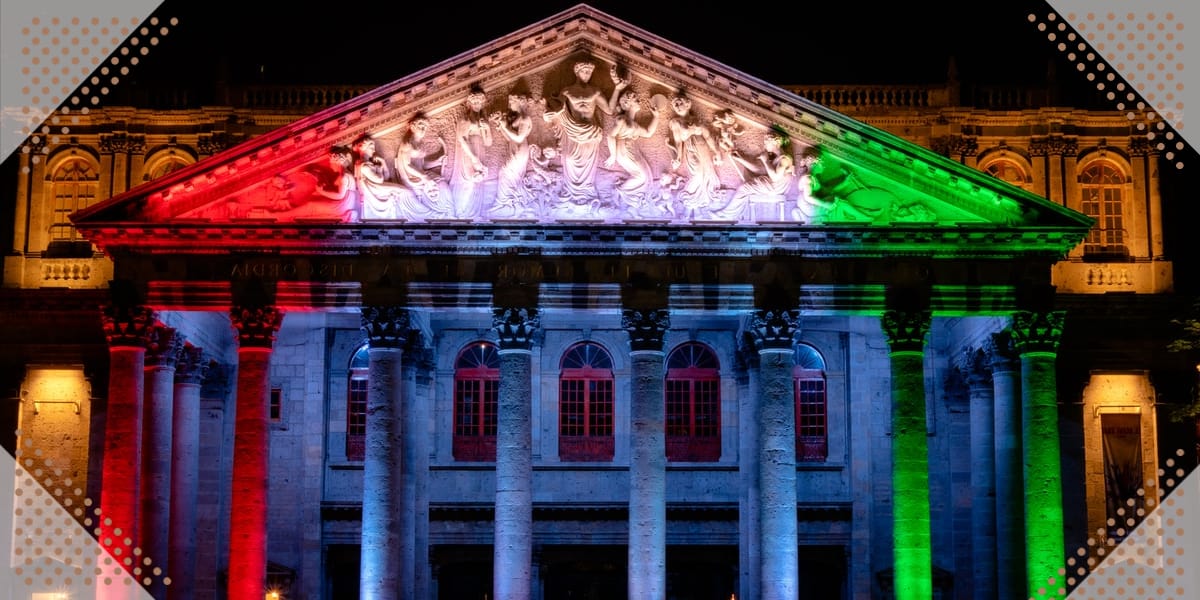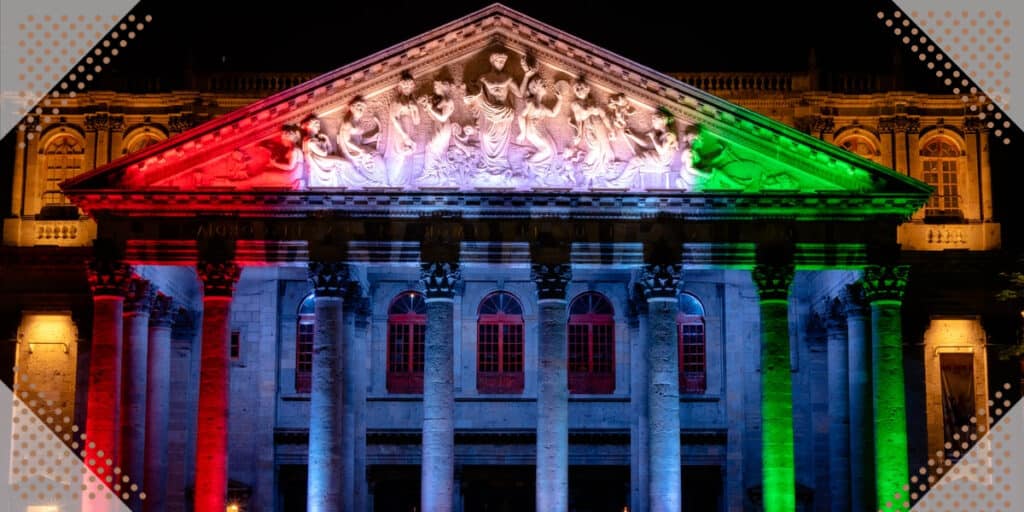 Nearby Attractions:
Lake Chapala – 1 hour away
If you're planning to stay around the area, there are some accessible cities and destinations that can be easily reached by car or bus. Lake Chapala is the largest lake in Mexico, and it is just one hour trip south of Guadalajara by car. It is also home to the largest expat retirement community in the region. There is not an excess of digital nomads in this area, but it is worth a visit to check out the beautiful scenery. There is not much of a beach here either, but if you are looking to lay in the sand and soak in some rays, we highly recommend heading west to the Pacific coast.
Puerto Vallarta – 4 hours away
If you travel west of Guadalajara, you'll reach the beautiful beach city of Puerto Vallarta with some of the best seafood restaurants in the region. It is easy to make a comfortable bus accommodation that can take you from Guadalajara to Puerto Vallarta in about 4 hours. The beaches do not compare to Cancun or Playa del Carmen, but you will still get great exposure to the Mexican culture and laid-back beach community. There are a lot of hotel options, but if you plan to stay longer than a week, Airbnb usually seems to be more affordable. The rent will obviously be more expensive than Guadalajara due to its coastal location but still cheaper than most beach cities in the United States.
Tequila – 45 minutes away
Just 45 minutes north by car is the city of Tequila which is home to the famous Jose Cuervo distillery. There is an all-inclusive tour which includes a train ride on an authentic locomotive including live mariachi bands, tequila tastings, food, and it will drop you off at the Jose Cuervo distillery. Most people either take an Uber or bus back to Guadalajara or get a hotel for the night. I've been told by some locals that the city of Tequila can be a little sketchy at night so we would not recommend wandering out of your hotel after dark.
Tlaquepaque – 20 minutes away
Lastly, Tlaquepaque is a magical town just 2o minutes away by car that is a highly recommended place to visit. It is lively with mariachi, amazing food, and beautiful, colorful streets. The local business is mostly fueled by tourism, and it is very welcoming to travelers and locals alike.
Other Domestic Destinations: Mexico City, Cancun, Playa Del Carmen, Oaxaca, etc.
If you decide to see other parts of Mexico outside of the region, you have the luxury of enjoying affordable domestic flights to destinations. There is even a deal with Volaris where you can pay a monthly rate to get unlimited domestic flights. Look into it further if you're interested.
Conclusion:
After living in Guadalajara and meeting so many digital nomads here, I'm convinced that this city is one of the best finds in Latin America whether it's the thriving tech business or the elegant boutique hotel bars. It is definitely worth at least a visit. There is food, music, sightseeing, spaces to work, social networking opportunities with locals and ex-pats, shopping, medical resources, and all of the necessities that you would look for in the United States or any other large country. We highly recommend that you visit here at least once in your life as a nomad!
| | |
| --- | --- |
| ⭐️ Overall score | 3.54/5 (Rank #135)239 reviews |
| 👍 Quality of life score | Good |
| 👶 Family score | Okay |
| 👌 Safety | Okay |
| 🙊 English speaking* | Bad |
| 🚶 Walkability | Great |
| 😄 Happiness* | Good |
| 🍸 Nightlife | Okay |
| 😁 Friendly to foreigners | Good |
| 🤚🏿🤚🏻 Racial tolerance | Okay |
| 👩 Female friendly | Okay |
| 🌈 LGBTQ+ friendly | Great |
| 🌍 Continent | Latin America |
| 🔌 Power | 115V60Hz |
| 🚕 Best taxi app* | Uber |
| 🚑 Travel medical insurance | Safetywing |
| 🚰 Tap water | 🚫 No, not drinkable |