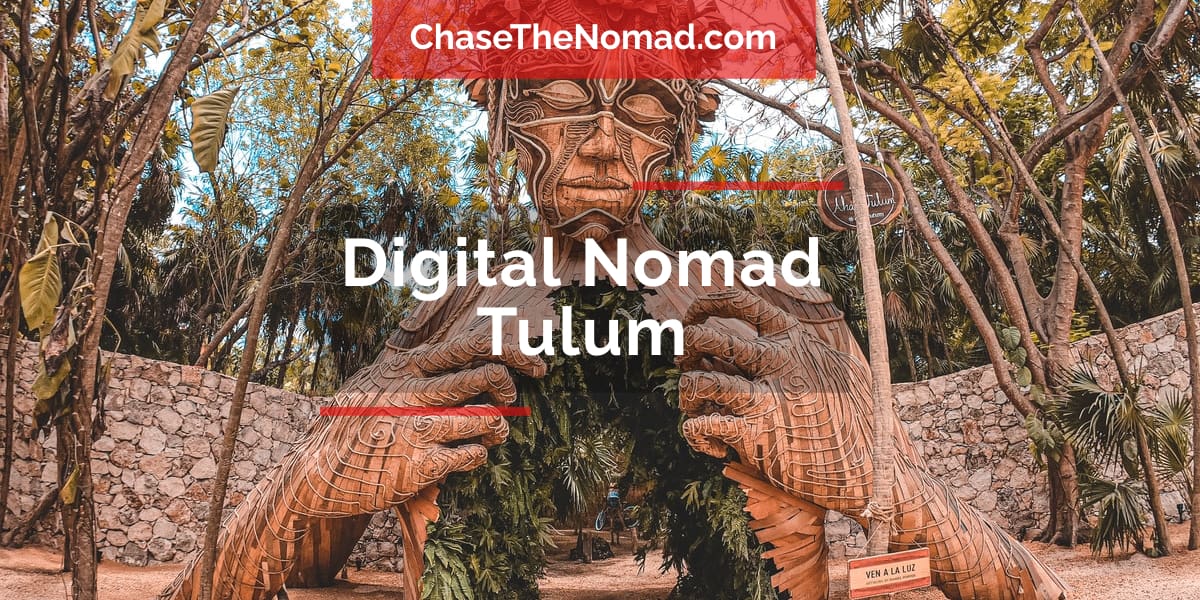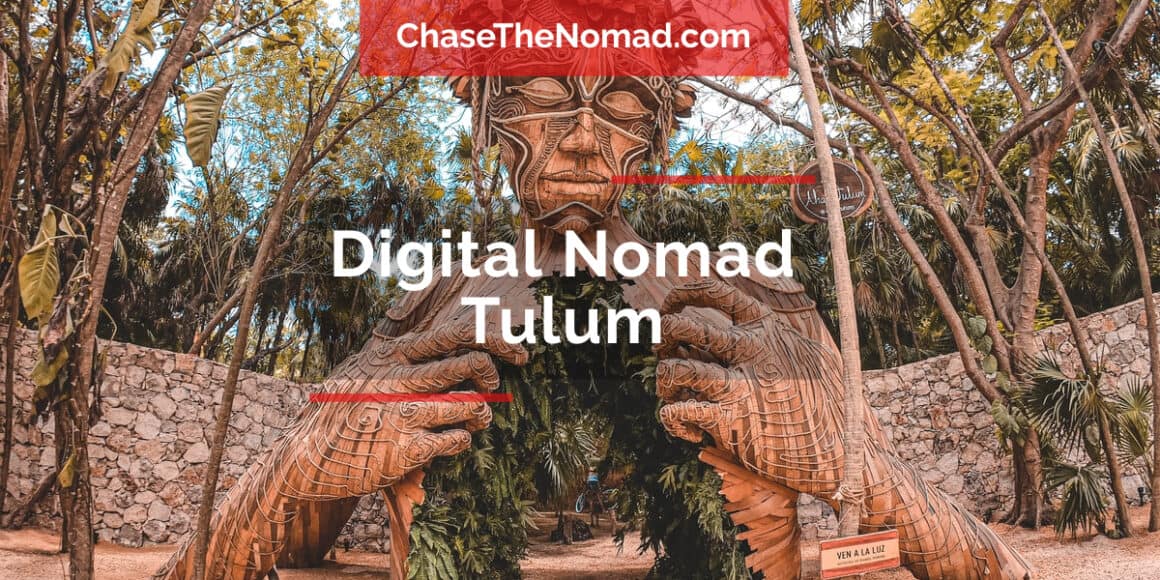 The Ultimate Digital Nomad Guide to Tulum
Life in Tulum as a digital nomad
Tulum has recently been gaining more and more popularity with digital nomads. It is know for it's beautiful sand beaches, vibrant culture, and chill vibe, all of which make for a great location to get work done. Now that remote work is on the rise, so is the population of digital nomads in Tulum. This guide will help you get the most out of Tulum. Get ready to discover this amazing oasis in Mexico.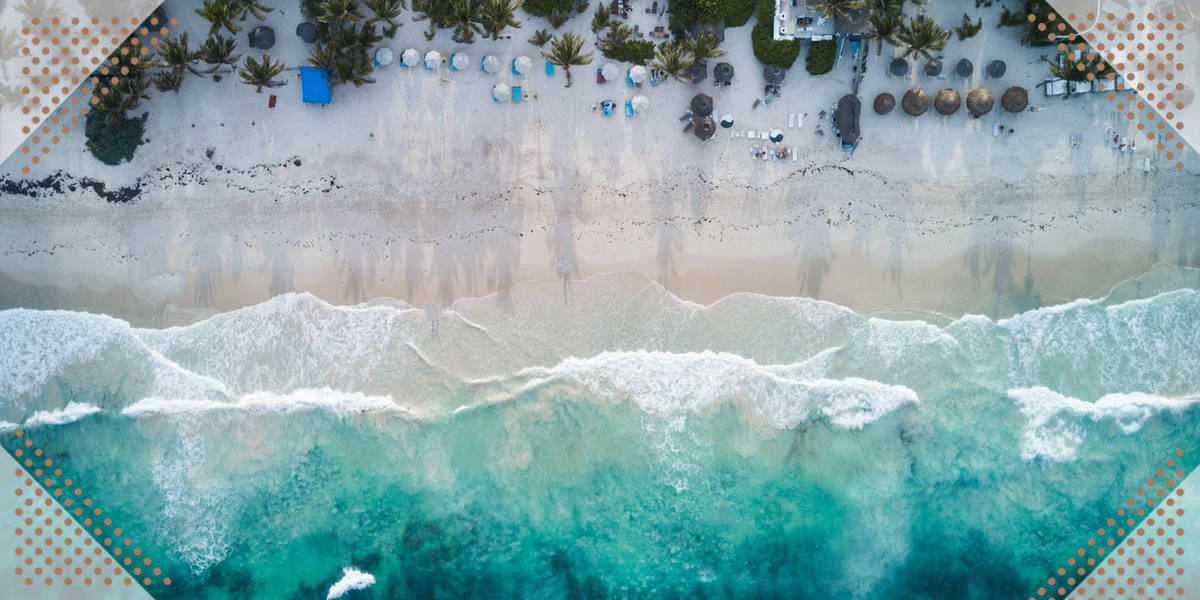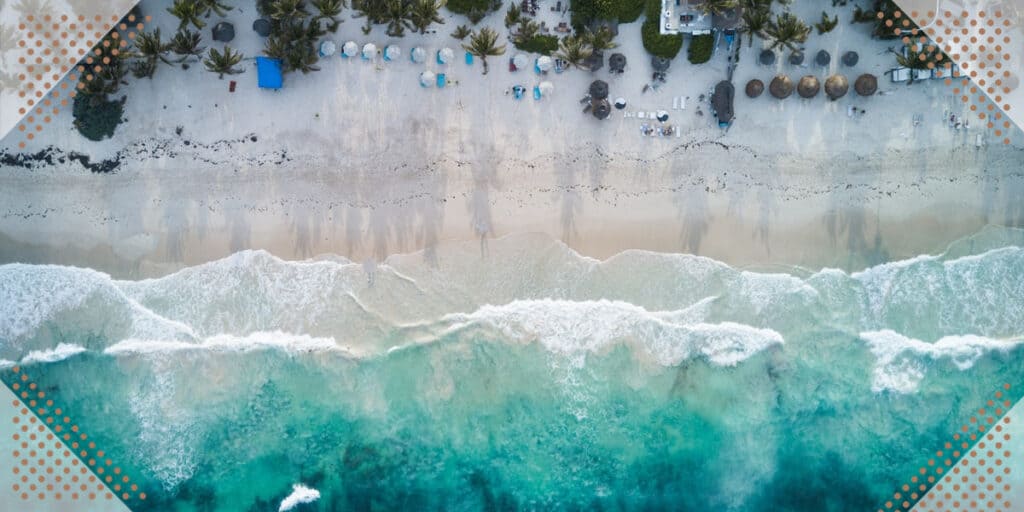 Cost of living as a digital nomad
Apartment: $600-$800 USD
Tulum is one of the more expensive places I've lived as a digital nomad. Rent for a small 1 bedroom apartment can range from around $600-$800 USD. To live a more comfortable lifestyle I would recommend finding somewhere with a bigger kitchen, and a few small appliances to make your life easier. My friend and I got a 2 bedroom 2 bathroom luxury condo in Aldea Zama for $1200 USD. The best resources for housing are the facebooks groups. Search for housing groups on facebook, or send me an email and I can help you sort out a nice place to stay.
Restaurant: $5-$15
I love Mexican food, and Tulum has some of the best! Food prices depend on your appetite. You can pay prices similar to New York if you go to a beach club in the hotel zone, but I like to eat like a local. Head to downtown and find a hole in the wall restaurant or take an evening stroll behind the central park to find some delicious street tacos in the evening. If you're lucky you can head to a local taco spot and spend $1 per taco and $1.50 per beer.
Some of my favorite restaurants include:
El Bajon Vegan Tacos $
Burrito Amor $
El Takazo Jr $
Ki'bok Tulum $$
Verdant $$$
| | |
| --- | --- |
| 💵 Cost | 😙 Affordable: €1,373 / mo |
| 💸 Tipping | No |
| 💸 100 MXN in USD | USD 4.13 |
| 💰 Income level* | Very Low: $704 / mo |
| 💳 Cashless | 💵 No, cash only (esp. for foreigners) |
| 🏧 Suggested ATM take out: | MXN 10,000 = USD 413 |
| 💵 Cost of living for nomad | €1,373 / month |
| 💵 Cost of living for expat | €720 / month |
| 💵 Cost of living for family | €1,303 / month |
| 💵 Cost of living for local | €372 / month |
| 🏠 1br studio rent in center | €287 / month |
| 🏢 Coworking | €44 / month |
| 🏨 Hotel (median price) | €39 / night |
| 🍛 Dinner | €6 |
| 🥤 Coca-Cola (0.3L) | €1 |
| 🍺 Beer (0.5L) | €1 |
| ☕️ Coffee | €1 |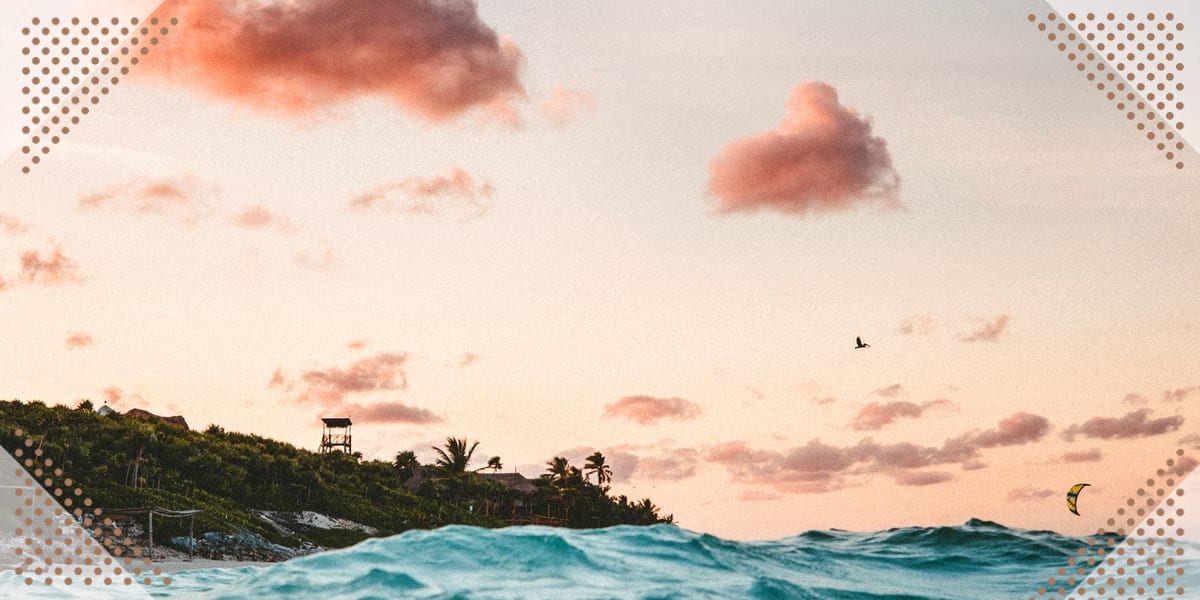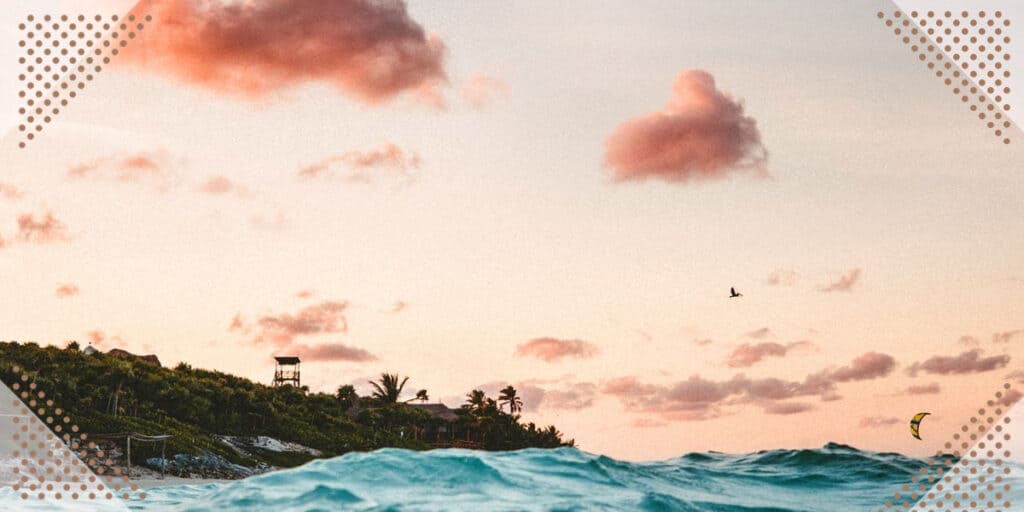 Best time of year to visit Tulum as a digital nomad
The best time to visit Tulum is June-August (yes, in the middle of the summer). The weather is perfect and the beaches are empty. It's a great time to experience this incredible place with less tourists, less traffic and less noise. Many people will tell you that the best time of year to visit is November-February. While this time has the best weather, it is also the most crowded and most expensive time of year. Stick to the shoulder season if you're trying to save cash.
| | |
| --- | --- |
| ⛅️ Weather (now) | 🌤 30°C 87°F + 🥵 Sweaty (87%) = feels 39°C 102°F |
| ⛅️ Temperature (now) | Too hot: 30°C87°F (feels 39°C102°F) |
| 💦 Humidity (now) | Sweaty: 87% |
| 💨 Air quality (now) | 😐 76 US AQI  =  🚬 / day |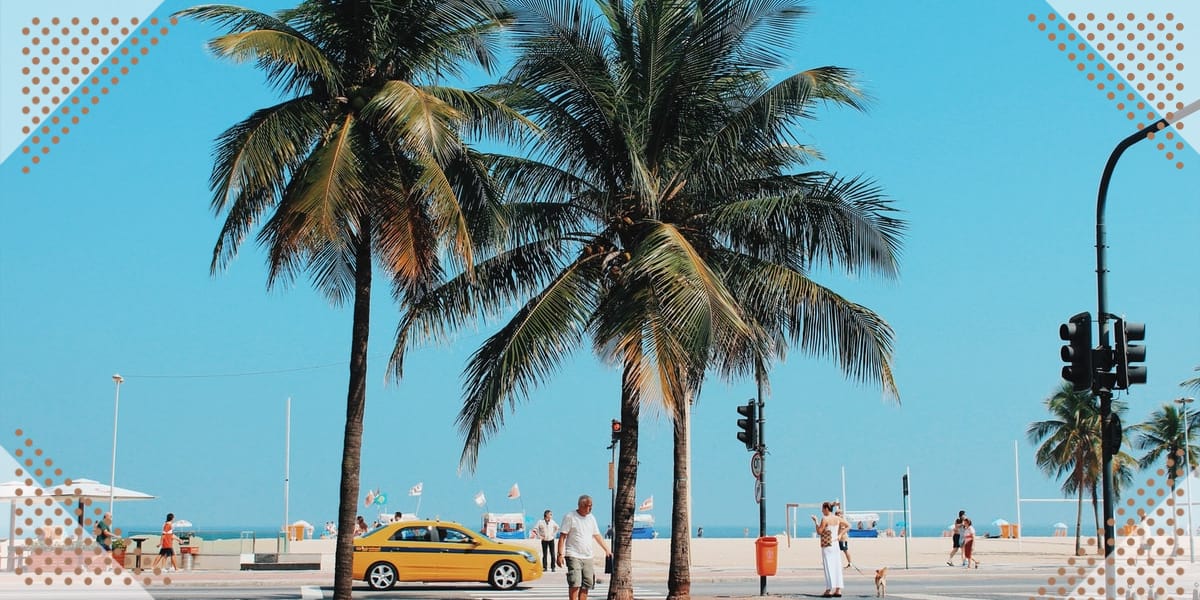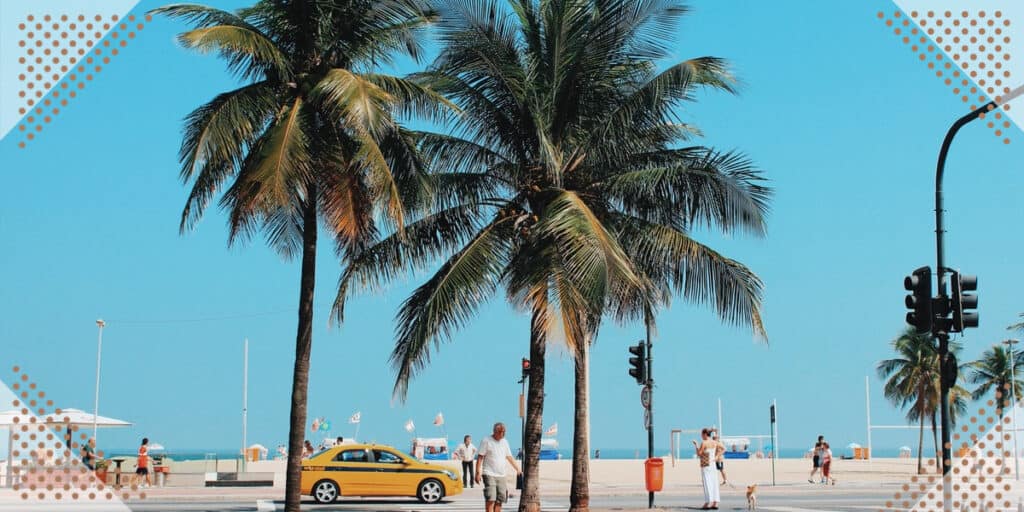 Transportation to Tulum
Tulum is about two hours away from Cancun airport. The most economic option to get to Tulum is by bus. Just ask at the information desk in the airport. A bus shouldn't cost more than $10. Alternatively, you can take a colectivo(local transportation van) but they don't have much room for luggage. The most expensive option is a taxi, which will cost $80-$100.
Getting around in the Tulum pueblo
Biking: $5 per day
Tulum is very bike friendly, and our condo came with two bikes that were ready to ride. If you are staying in Tulum for one month or more, I would highly recommend getting a bike. You can either rent one from a local bike shop, or you can buy one and resell it at the end of your trip. The latter is the cheaper option.
Taxis: $5-$7 pesos around town
Taxis are an alternative. Currently the taxi mafia keeps Uber out of this area of Mexico. If you're lucky, you can get a taxi for 100 pesos, about $5, but more recently prices have increased to 150 pesos.
Scooters: $20-$30 per day
You can rent a scooter from many different shops in the pueblo. A scooter will cost you about $20-$30 per day.
The best area to live in Tulum
Check out my guide for the best area to live in Tulum to get an in depth review of all your options. Here's a short list of the top places to live.
Aldea Zama
Centro/Tulum Pueblo
La Valeta
Hotel Zone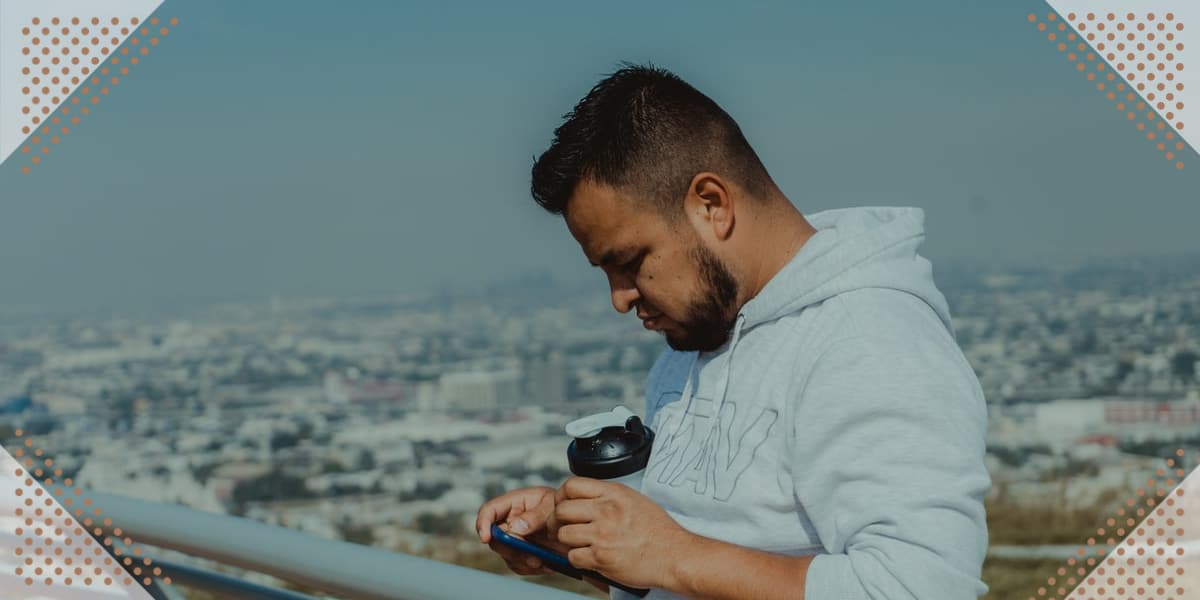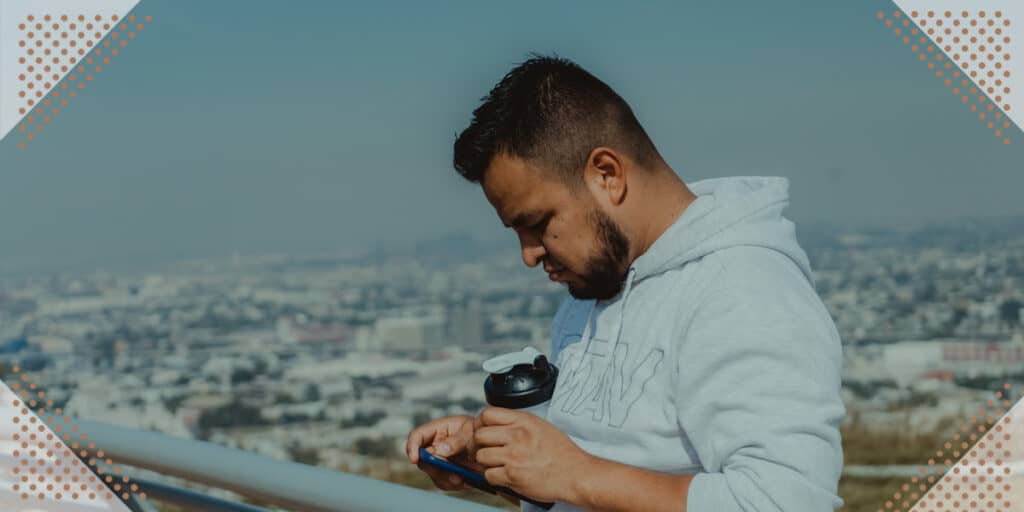 Internet + Sim Card: digital nomad essentials
Internet: 9mpbs average
I'll be honest, Tulum does not have the fastest internet. You shouldn't have a problem for voice and video calls, but you may struggle if you're trying to upload large files. Average internet speed is 9mbps. In my apartment in Aldea Zama we averaged about 50mbps, but dealt with a couple of power outages every week. The outages were only for a couple of minutes, but if you're in the middle of a client meeting it's no bueno.
Sim: $10 + $10 for 3gb per month
Buy a Telmex sim card as soon as you enter the pueblo. A sim card is around $200 pesos, and a 3gb monthly package is around $200 pesos as well. Using your phone as a hotspot is feasible if you don't have any other options.
| | |
| --- | --- |
| 📡 Internet | 9Mbps (avg) |
| 📶 Free WiFi in city | Bad |
| 📱 Best wireless carrier | Telcel |
| 💻 Online electronics shop | Linio |
Coworking
Digital Jungle: $15 per day for fiber optic
The Good Space: $10 daily or $40 weekly
Wifi Cafes
Botanica
Starbucks
Ki'bok Cafe
Babel Cafe
Vintage Cafe Tulum
Supermarkets
$50 per person for a week's worth of food
Chedraui – Similar to a Mexican walmart
Super Aki – A smaller and slightly cheaper version of Chedraui
ATMS
The best atms are in the center of town. Always use an ATM at a bank. Local ATMs can be sketchy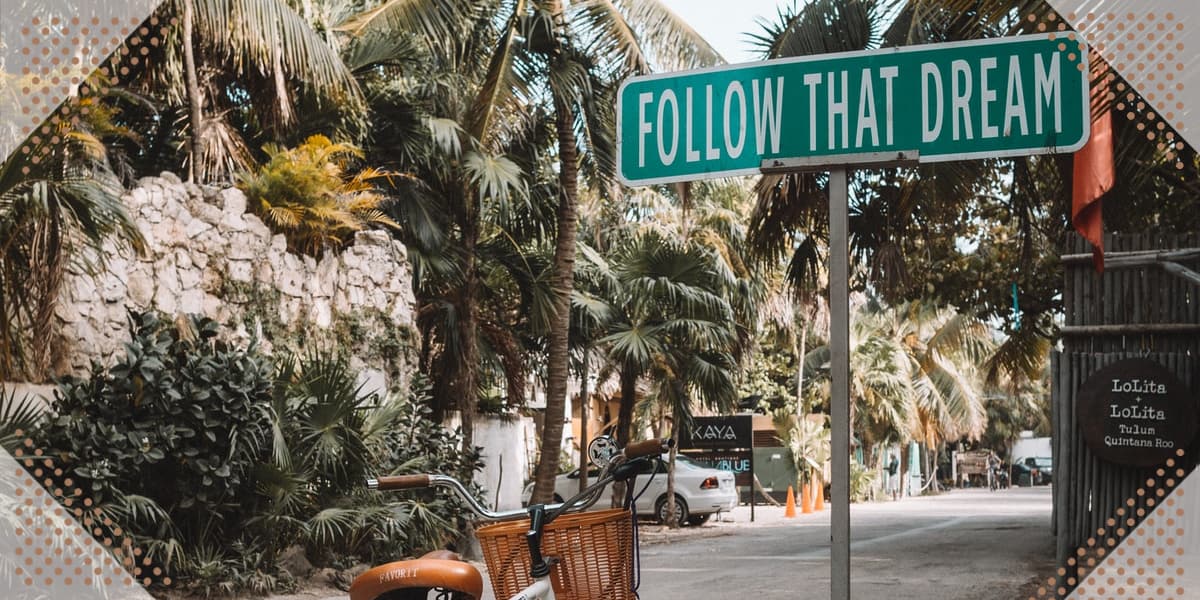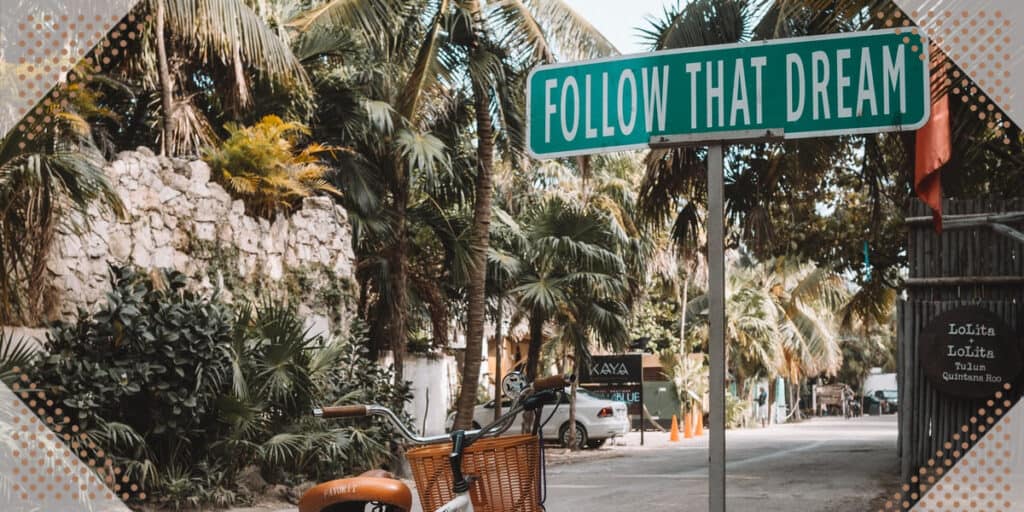 Conclusion
Living in Tulum is chill and a good place to work if you can deal with the intermittent power outages and hurricane season. It's very touristic and one of the more expensive places in Mexico, although still much cheaper than the US. If you're ready to check out this beachside paradise, pack your bag and prepare your palate.
| | |
| --- | --- |
| ⭐️ Overall score | 3.77/5 |
| 👍 Quality of life score | Okay |
| 👶 Family score | Okay |
| 🚰 Tap water | 🚫 No, not drinkable |
| 🔌 Power | 115V60Hz(Same as US) |
| 🚕 Best taxi app* | Local Taxis Only |
| 😝 Fun | Good |
| 🎓 Education level* | Mediocre |
| 🙊 English speaking* | Okay |
| 👌 Safety | Okay |
| 🚶 Walkability | Great |
| ✌️ Peace (no pol. conflict) | Bad |
| 🚦 Traffic safety* | Okay |
| 🏥 Healthcare* | Okay |
| 😄 Happiness* | Good |
| 😁 Friendly to foreigners | Okay |
| 🗯 Freedom of speech* | Bad |
| 🤚🏿🤚🏻 Racial tolerance | Okay |
| 👩 Female friendly | Good |
| 🌈 LGBTQ+ friendly | Great |
| ⛪️ Religious government | Religious |
| 🏥 Best hospital | Akumal Medical Center |