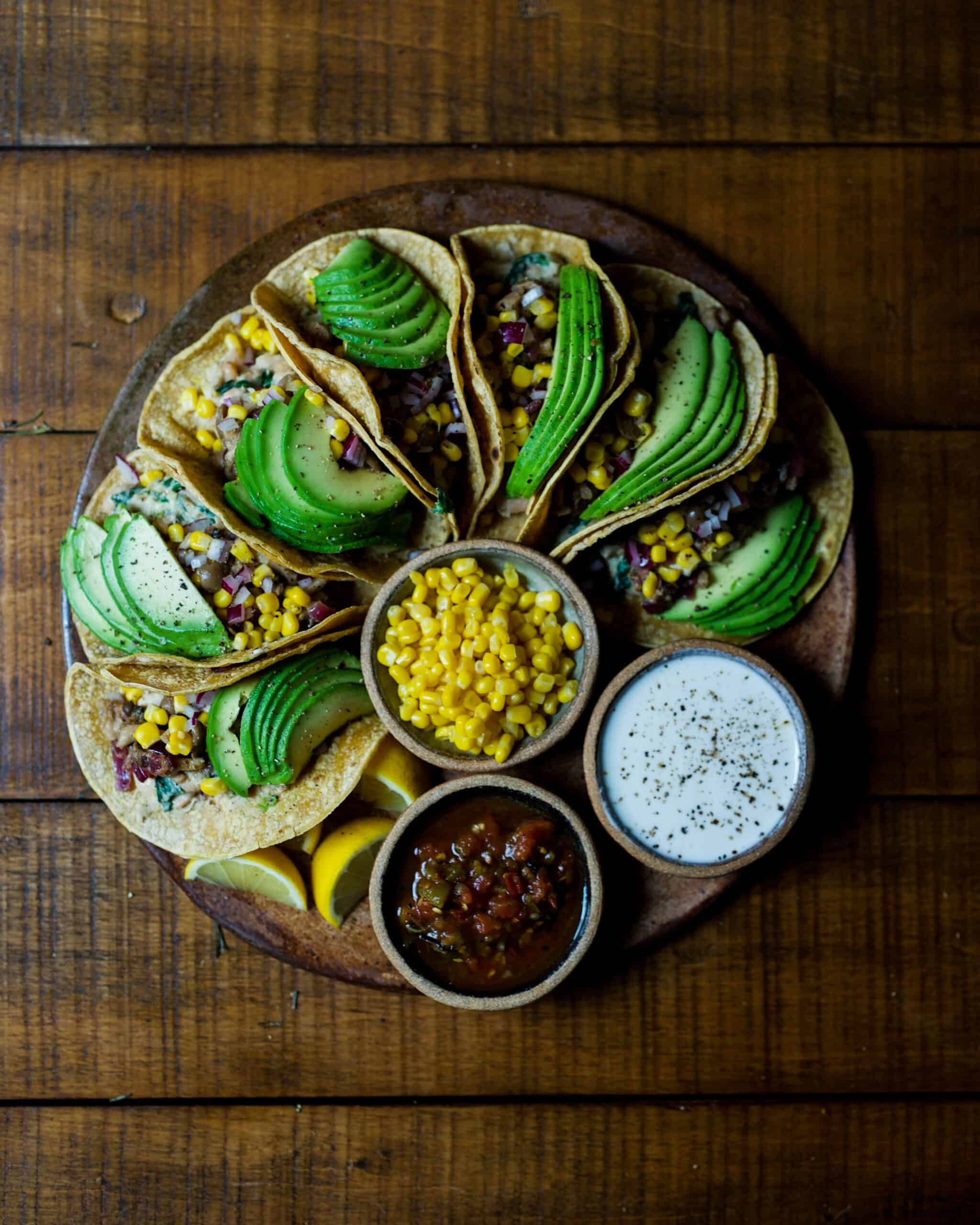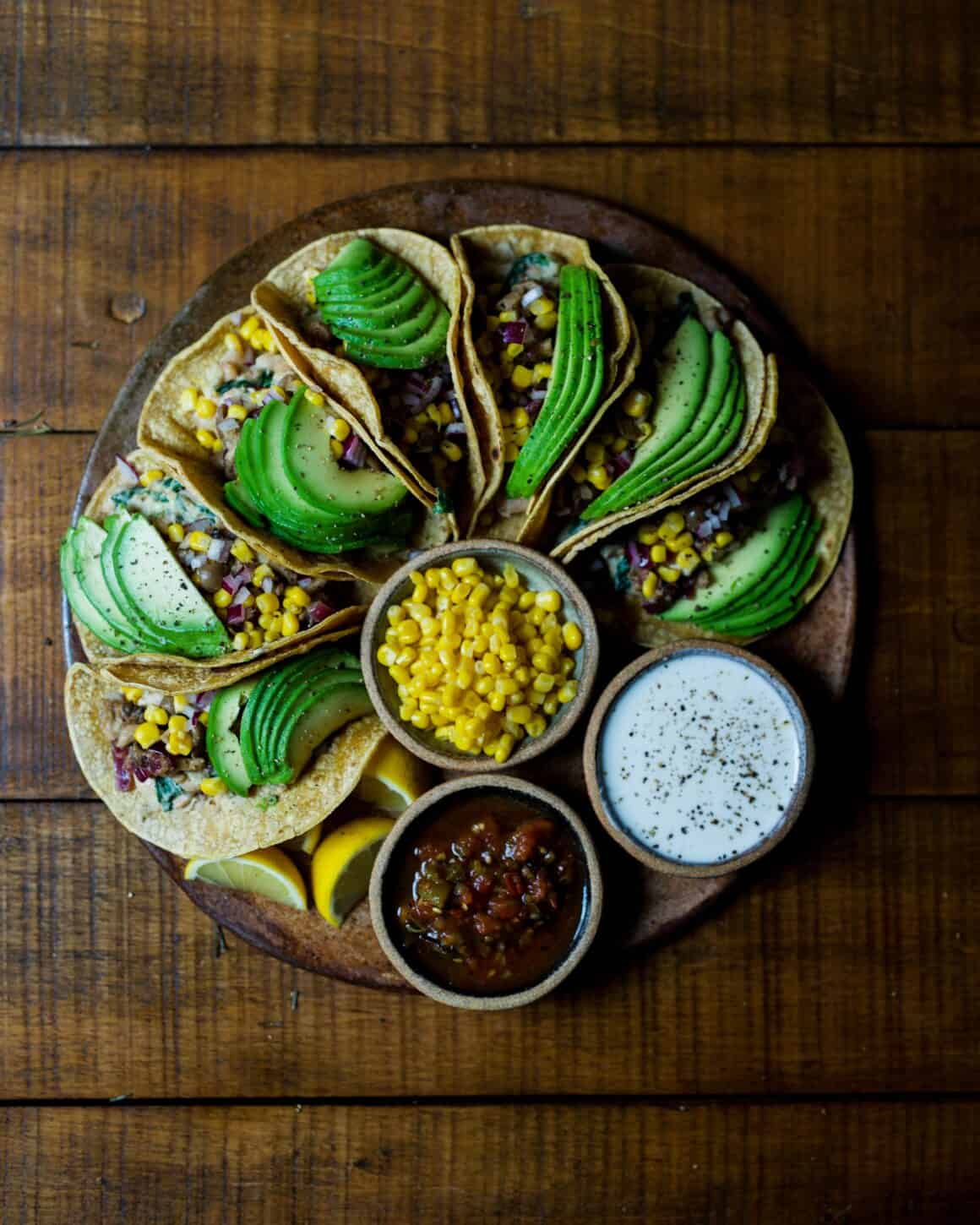 Best Vegan Restaurants in Tulum: The top 9
Tulum is one of the trendiest destinations in Mexico for holistic and healthy living. From the accommodations to the local activities, there are lots of things inspired by the lifestyle to discover in Tulum. One such thing is the food. Tulum is full of must-try vegan restaurants. From Mexican vegan dishes to international vegan options, you'll find a bit of everything in Tulum.
Let's take a look at the best vegan restaurants in Tulum to try on your next visit.
Co.ConAmor
Head to the heart of Tulum Town where you'll find Co.ConAmor, one of the most popular local vegan restaurants. Co.ConAmor is a favorite for tourists looking to get fresh tasting vegan alternatives of the local Mexican food favorites.
Co.ConAmor specializes in healthy food and drinks. It also offers products with medicinal remedies. It's open for breakfast, lunch, and dinner to enjoy vegan dishes for each meal. Start the day with a breakfast of a bowl of oats and fresh fruit. Finish with a delicious dinner of vegan tacos made from mushrooms and jackfruit. There are other top items like enchiladas and burgers.
The restaurant is set in a beautiful courtyard with open-air dining. It creates a space for holistic living and interacting with health-conscious travelers though weekly community events.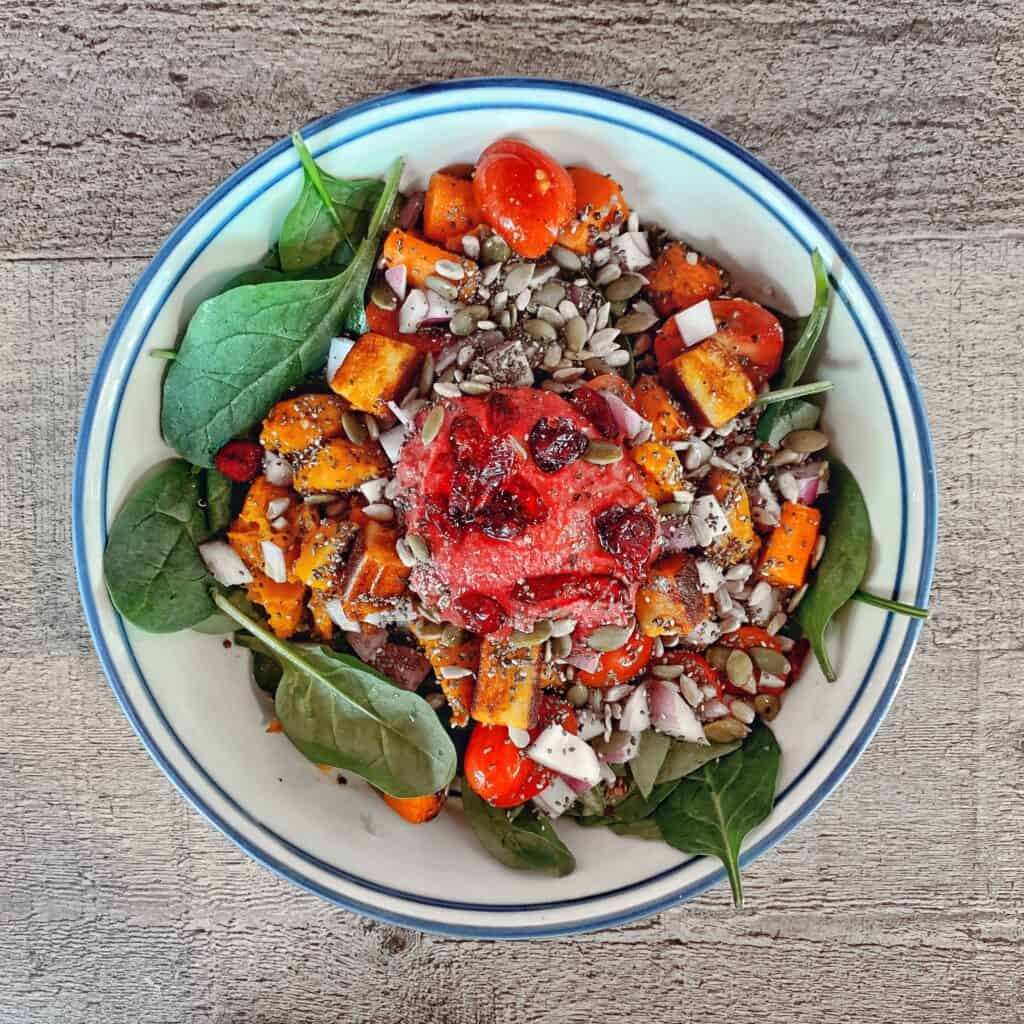 La Hoja Verde
La Hoja Verde is one of the top-rated vegan restaurants in Tulum that's a great option for any meal of the day. Whether you're looking for a vegetarian omelet or vegan tacos, it's a place for everyone to enjoy.
The entire menu at La Hoja Verde is vegan and vegetarian-friendly with man Mexican and International food dishes. Some of the favorite dishes are soy tacos, coconut ceviche, veggie burgers, and zucchini pasta. It also has vegan "meat" dishes created from vegan-friendly products that you won't even be able to tell the difference. Finish your meal with vegan dessert like the carrot cake.
La Hoja Verde is located in Tulum Centro with a comfortable outdoor dining space. It's excellent for accommodating large groups.
Suculenta Tamaleria
Tamales are a staple for Mexican cuisine – the good news is that you don't have to give them up if you're vegan. You won't find vegan tamales everywhere, which makes the ones at Suculenta Tamaleria so famous.
Ever since opening in 2015, Suculenta Tamaleria quickly grew to one of the top Tulum vegan restaurants. The menu offers various tamale flavors that will be hard not to try them all. Popular tameles include lentil, papadzul, and mole. Each is topped with a savory sauce.
Wiith the affordable prices, why not order a few of them to determine your favorite?
All of the food in Suculenta Tamaleria is homemade, giving it that fresh flavor you're looking for.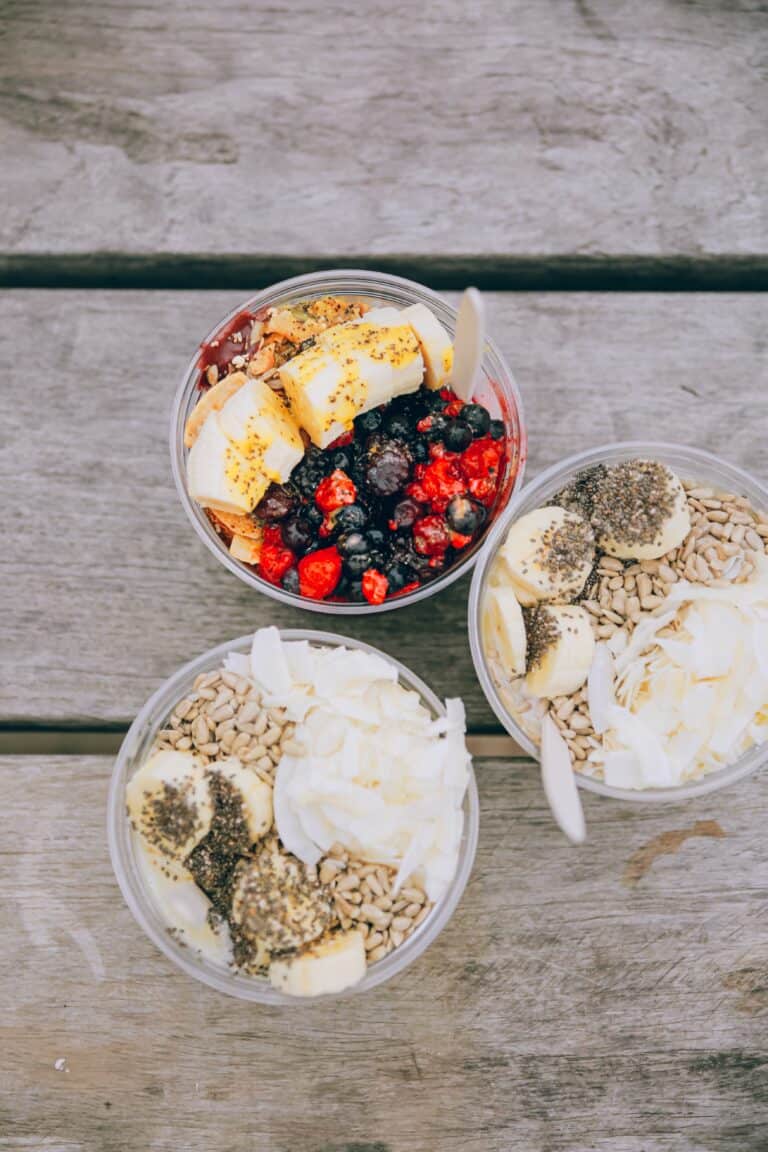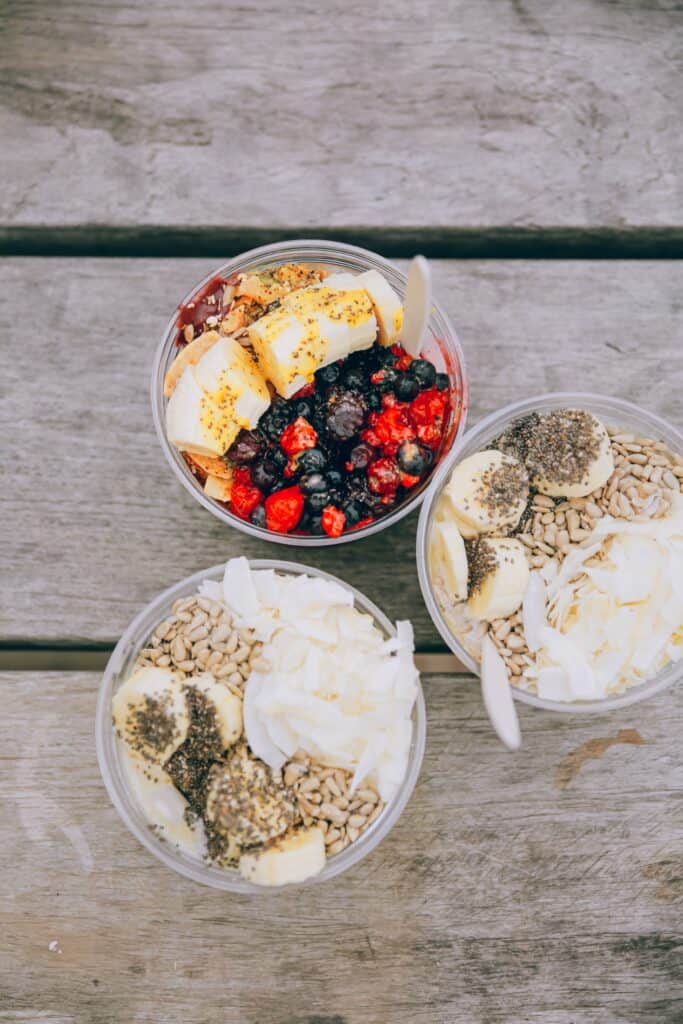 Raw Love
Raw love is a place known for both its delicious vegan food and restaurant venue. If you've been checking out photos of Tulum, you've probably already seen one of the dishes or the dining setting. Both are reasons to check it out and you won't be disappointed.
Raw Love is a charming vegan café located right on Tulum Beach. You can enjoy your meal on a table with your feet right in the sand or lounge in one of the hammocks. It's a relaxing laid-back beach atmosphere.
The restaurant specializes in smoothie bowls. It's customary to take an Instagram photo of your colorful bowl with the beach in the backdrop. And everything on the menu is sugar and dairy free.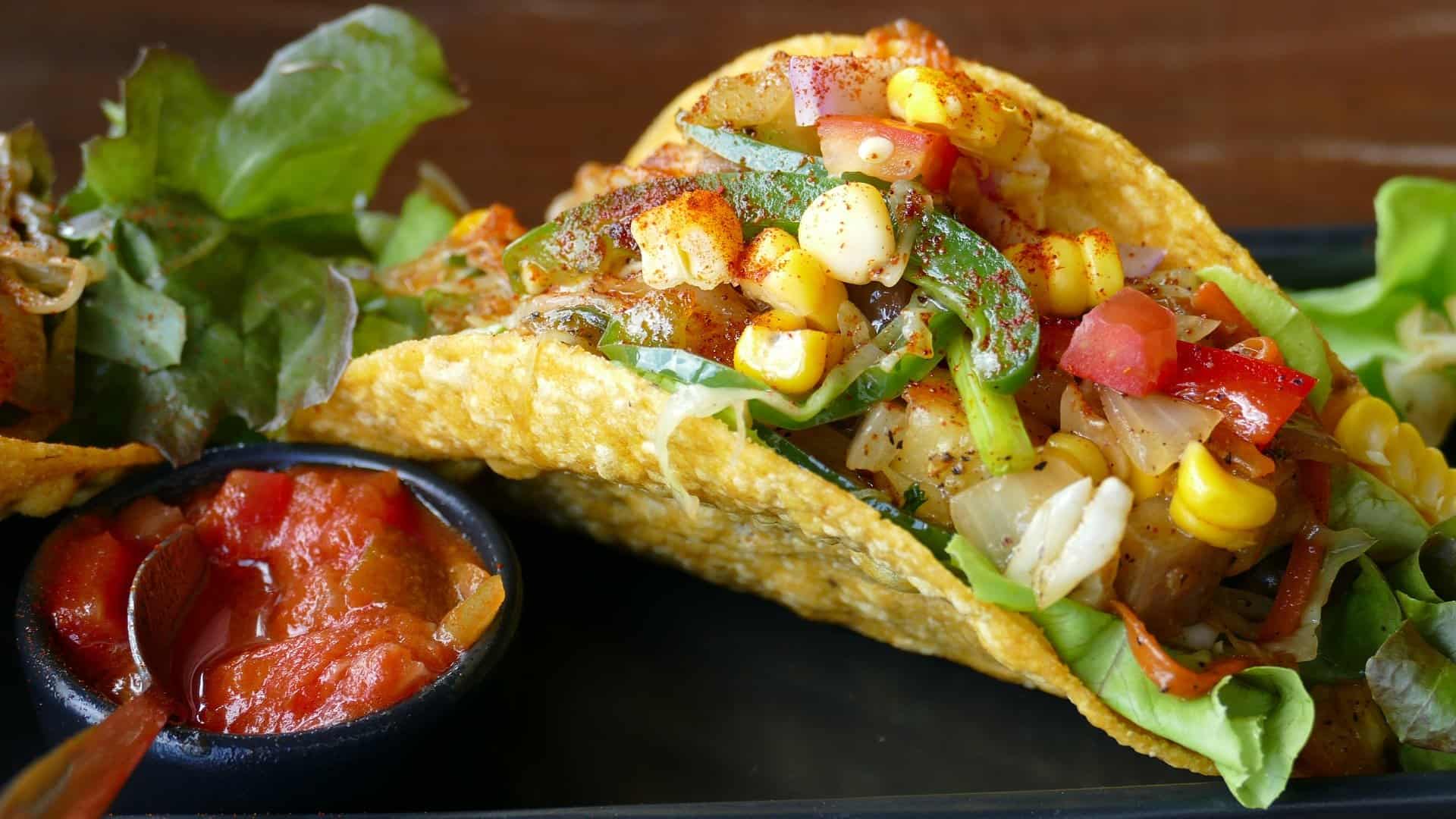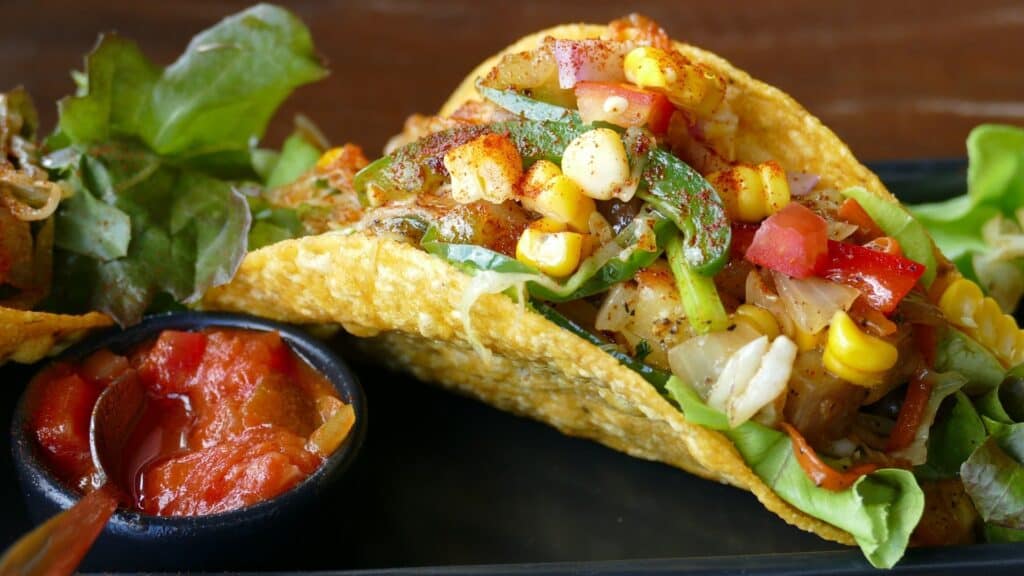 El Bajon Vegan Tacos
There are a lot of places in Tulum that serve vegan tacos, so you're probably wondering who has the best? Many people would argue El Bajon Vegan Tacos hands down. The combination of tasty flavors and cheap prices makes them a go-to dish. Don't be surprised if you eat here a few times during your trip.
El Bajon is a food truck in Tulum Centro that has seating outdoors. Walk up to the window and place your order for how many tacos you want and which flavors. A few of the must-try favorites are green chorizo, vegan pastor, and jackfruit.
Every bite is packed full of flavor with a burst of spices and seasoning. You'll finish each taco in a couple of bites so order a plate full of them.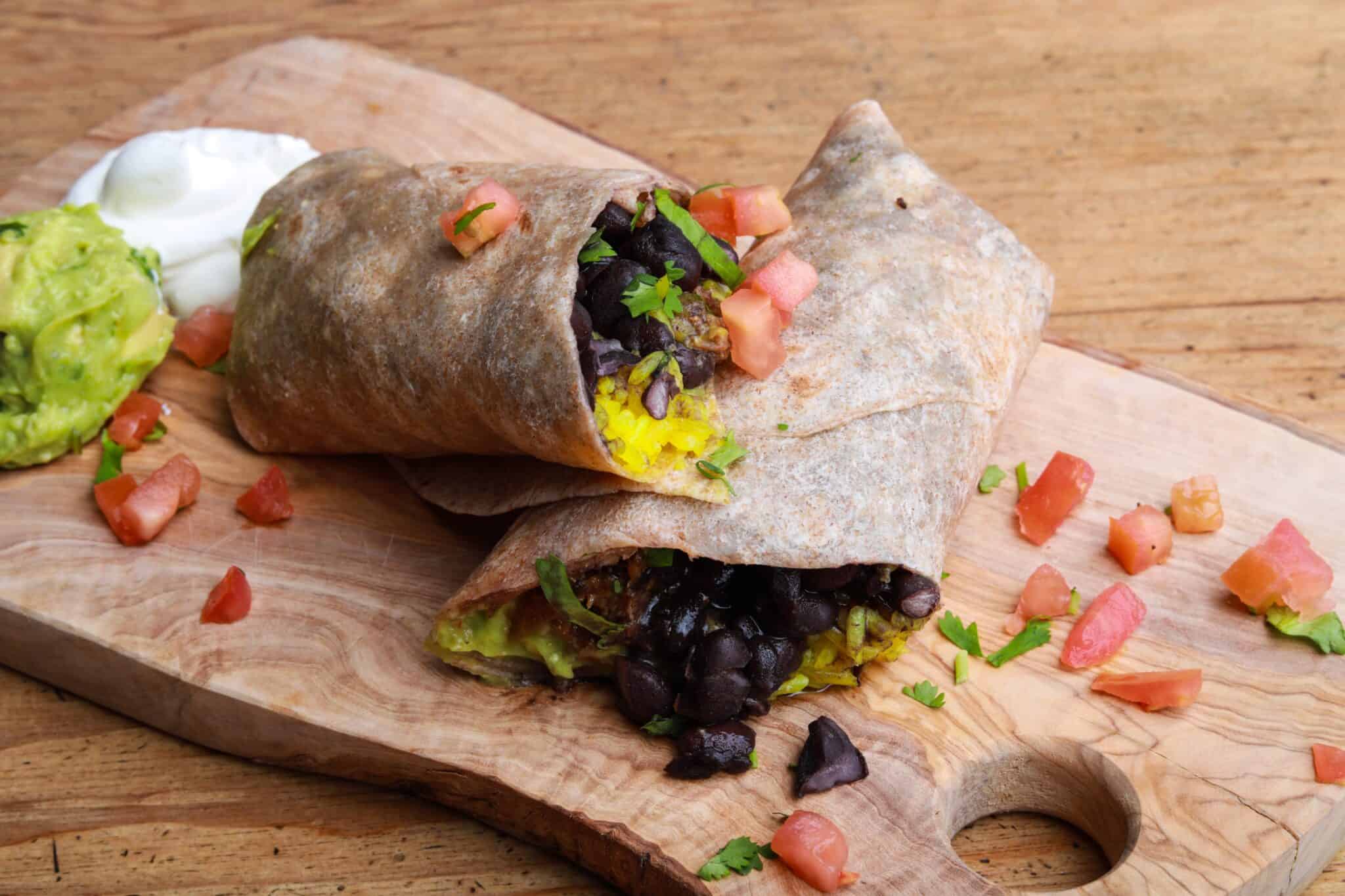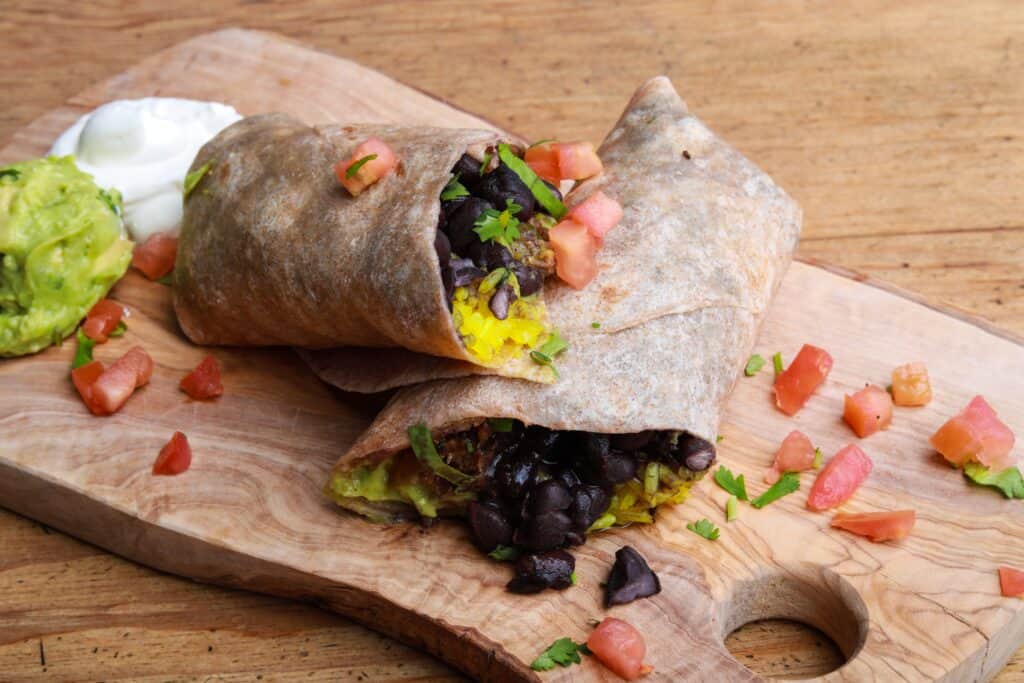 Burrito Amor
Burrito Amor prides itself on clean eating – you can look forward to a health-conscious dining experience from the food to the operations when you visit this popular restaurant. Although the menu includes some meat options, the vegan and vegetarian options are more than enough – especially the vegan burrito. Burrito Amor has a nice outdoor dining area so make sure you know Before you head to the tropics, make sure you know the best time to visit Tulum.
Clean eating is a concept adopted by the restaurant to use only the freshest ingredients and have environmentally friendly service and disposal. It's a open-air dining space in the heart of Tulum Town that's open for breakfast to dinner. It serves breakfast all day.
The vegan burrito is the most popular dish. It's prepared with cactus, spinach, beans, rice, and sauce, all wrapped inside a tasty coconut tortilla. Once you taste the first bite, you'll definitely put in an order for another to-go.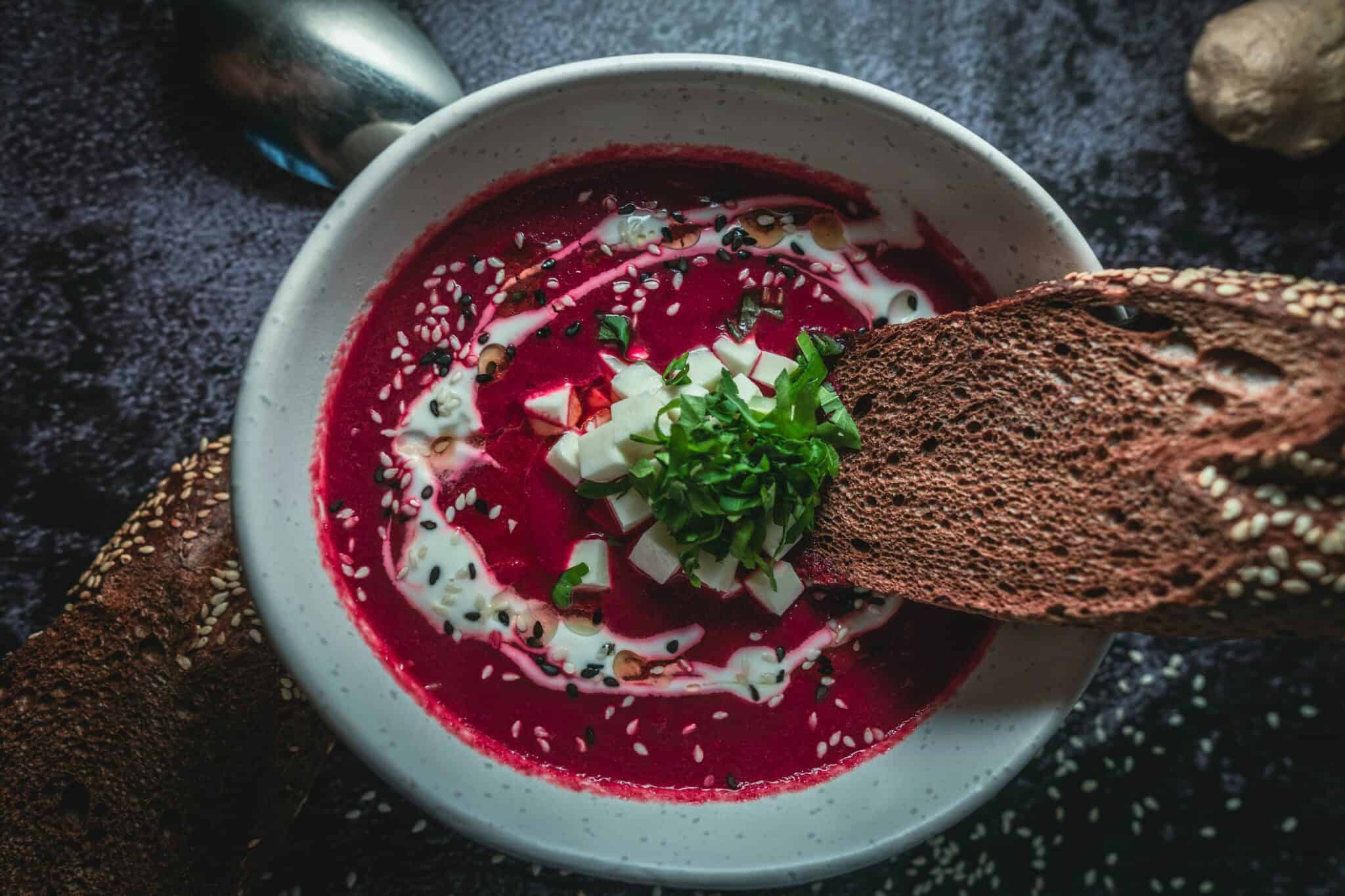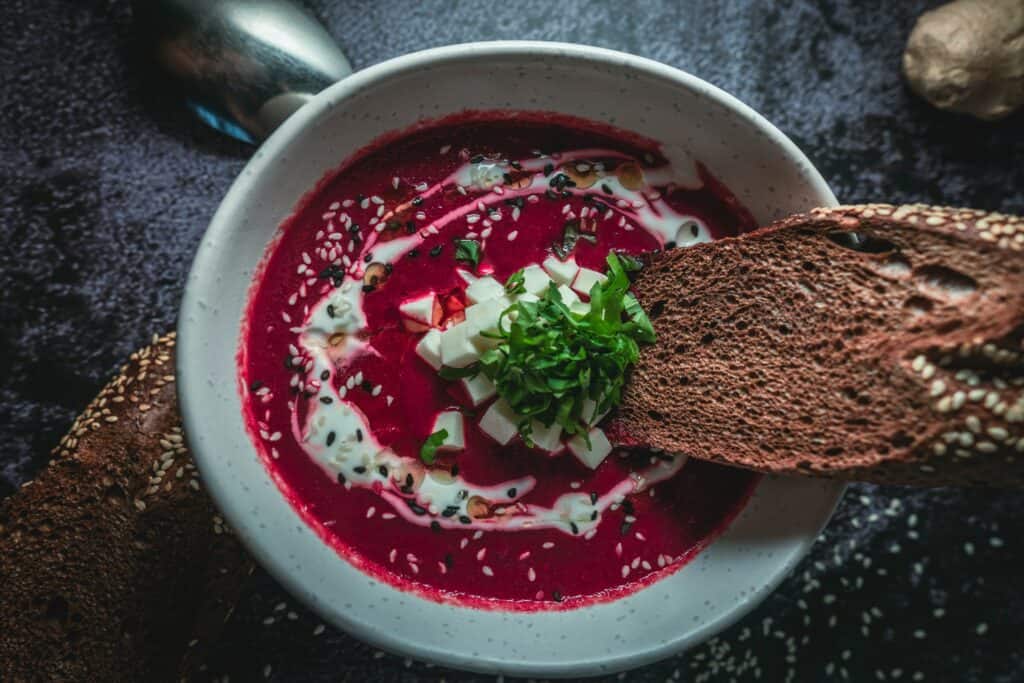 The Pitted Date
Early risers and late sleepers can both join in dining at The Pitted Date, a must-try vegan breakfast/brunch spot in Tulum. The Pitted Date is a restaurant, bakery, and café all in one. And it's not hard to find something good to eat on the menu.
The Pitted Date has a mix of Mexican and International vegan food. Order one of the omelets or breakfast sandwiches made-to-order. It also serves various bowls, smoothies, and lattes.
You can enjoy breakfast all day at the Pitted Date. It has reasonable prices so it's a great option every morning during your stay. It's a chain restaurant with another location in Playa del Carmen.
Liefs
En route from the pueblo to the beach, you'll find Liefs, one of the most famous vegan restaurants in Tulum. Liefs is a unique food truck concept delivering a fun atmosphere to enjoy tasty food.
Liefs is located off the road consisting of two vintage Volkswagon trucks redesigned to serve food. There are plenty of tables to enjoy your food outdoors. It's open all day from breakfast to dinner.
Try one of the popular dishes in Leifs to find out what keeps bringing people back. The Jackfruit burgers made with fresh buns, the vegan tacos, and chocolate covered banana bread will turn anyone into a vegan food lover.
Laylo Tulum Vegan Lounge
Sit back and relax in the Laylo Tulum Vegan Lounge while enjoying some of the best vegan food in Tulum. The restaurant focuses on healthy living while creating a comfortable atmosphere to relax. It's a place for great food and music.
Laylo Tulum Vegan Lounge is located in Tulum Town. It has a large menu with lots of Vegan favorites. Try the scrambled tofu for breakfast or a Beat-Meat burger for dinner. It's a popular place for smoothies, bowls, and elixirs. You can even create your own bowl just how you like it.
There are lots of shareable dishes to sample with your group. Be sure to check for dinner specials when you're planning to visit!
Have you already eaten at one of the restaurants? Let me know in the comments your favorite choice! Or share one of your local favorites in Tulum.
Make sure to check out these articles before your trip to Tulum!
Travel Resources
If you're ready to book your trip, check out the resources below. Make sure to shop around between the different platform to compare prices and find the deal
Airbnb – I've always had a great experience with airbnb. Make sure to check the reviews and the final price before booking.